The Eye Care Support You Need for a More Independent, Empowered Lifestyle.
Achieve Optimal
Eye Health
Live with Total
Independence
We are the Only Independent Optometry Practice in Port Alberni Providing Comprehensive Eye Care
Eye Care Solutions – Personalized to Solve Your Unique Problems.
Welcome to Valley Vision Optometry, your one-stop destination for comprehensive eye care in the area! Our practice was founded on the principles of providing exceptional eye care services and personalized attention to each patient. Valley Vision Optometry is committed to helping your vision thrive through our BeyondSight assessment and personalized Vision Treatment plans. Let us help you take control of your life, savor independence, and live in the moment.
Contact us today to schedule your appointment and take the first step toward healthier, happier eyes.
Reorder Contact Lenses
Reorder contact lenses and pharmaceutical products online.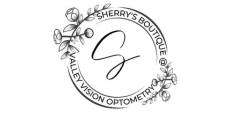 Shop Sherry's Boutique
Designer Eyewear Frames that are Fun, Funky, and Unique
View Enchroma Glasses
Enhance your world with EnChroma color blind glasses
Visit Our Online Store
Shop for supplies, from glasses to pharmaceutical products online.
We Offer the Eye Care Support You Need for a More Independent, Empowered Lifestyle.
 Vision is a gift that deserves expert care and preservation. Take advantage of every opportunity, live every moment, and maximize your productivity. 
Alleviate Your Vision Problems!
You and your family members can maintain optimum eyesight for many years with Valley Vision  Optometry's help. Your eyes deserve the best care. Since 1960, we have assisted people in getting and keeping their sight.
Many patients who have struggled with various vision issues have benefited from our assistance, enabling them to lead the most satisfying lives possible.
You Are Only Three Steps Away From Optimal Vision
Schedule Your
Appointment
Come in for Your
Assessment
What Makes Valley Vision Optometry Your Ultimate Choice for Optical Treatments?
Complete Eye Care From Top Optometrists In Port Alberni
Through our years of experience serving people through optometry, we are able to manage even the most complex eye diseases. Valley Vision Optometry has a team of qualified optometrists dedicated to keeping your eyes healthy.
We want you to enjoy those small moments. Spend time reading to your grandchildren. Driving wherever you wish to go. Most importantly, we want you to be safe. Healthy eyesight is the first safety precaution.
BeyondSight Assessments are designed to assess and diagnose eye conditions in a proactive manner. Our Vision Treatment Plan is developed based on the results of this comprehensive eye exam. No matter how complex your eye care needs are, we will find the most effective solutions.
You Can Trust Us to Find the Best Solutions for Your Eye Care Needs
Our Patients Say It Best!!!
The exam I had was very thorough, I couldn't have hoped for better. My examiner was easy to work with, professional and personable. The fitting for my new glasses was equally as personable and professional. My overall experience : A five star plus.
Allen C
Highly recommend, great experience an awesome team of workers, knowledgeable professionals who show compassion and caring support, great customer service. Extremely happy with my new optometrist Dr. Morgan Jackson.
Diana Reidl
Have been a customer for years recently there has been changes to the staff including the optometrist so I was wondering if the level of service would be affected.No same very high level of service so my wife and I will continue to support Valley Vision.
Len Readshaw
Great experience. Kayla and Sherry and very helpful and knowledgeable. Great selection on Maui Jim sunglasses. Attentive efficient service.
JAD Bermuda 
Well run and organized, roomy waiting area, comfortable testing rooms and a convenient optical dispensary. Good location.
Roland G  
Great staff! and service, this is the second time I have used Valley Vision for my eye check up and glasses. Both times everything went great with no issues.
Jim Creighton 
Great team of professionals at Valley Vision. I have been going to Valley Vision since before it was known as Valley Vision, and would not go any place else for my routine eye exams (which are anything but routine!). Thanks to all the staff for being so conscious of the Covid protocols. Be kind, be calm, be safe is modeled by all of them. Thanks!
Rosemarie Buchanan
Very courteous, friendly and helpful staff. I am very pleased with the quality of the glasses that I purchased from Valley Vision. I would recommend Valley Vision as a place to purchase quality eyewear.
Douglas Markin
I have struggled with nystagmus for over 25 years. I was ready to give up because other Doctors had said that's the best i could see. i stumbled upon Valley vision and Dr Shaun Golemba (Dr G) took his time to help get my vision to our desired goal. He and his staff where the most pleasant and gave me great tips on how to enjoy Port Alberni. I will highly recommend and if you have low vision issues, he is that guy!
Moses Otiti
So busy, so bit of a wait, well worth it! Excellent staff, thorough exam, enjoyed meeting students.
Doreen Little
Great doctor, friendly & knowledgeable staff, a relaxing environment. Glad to be a patient here!
Marilyn McEwen
Great service, and great glasses. Highly recommend.
David Giles
Having been under the care of Canada's top ophthalmic specialists and surgeons since my early teens, moving to Port Alberni and losing that access was of great concern. Dr. Golemba's advanced credentials in managing and treating complex eye conditions, including glaucoma and uveitis, coupled with his engaging manner, put my concerns to rest. Along with his expert and professional staff, from front-line reception (Krista), technician (Kerri), and followup / scripting (Sherry) – they provide comprehensive service, second to none, in my 50 years of experience. Clearly the focus of this cohesive, friendly team is on providing excellent care, in a state-of-the-art facility, working within the patient's budget. I am very grateful that we have Valley Vision Optometry – right here in Port.
R. Comrie
I highly recommend Valley Vision. My experience today was fantastic. I was greeted by friendly people. My pre work was done by a very nice young lady who patiently explained everything she did. I was then seen by an amazing student optometrist who also explained everything to me. I've had other experiences where I'm not sure I'm getting the right lenses but today was so reassuring. I felt really confident that the student and then later with Dr. Golemba got me exactly the right lenses! I was then seen by Sherry who helped me pick out really nice frames for hundreds of dollars LESS than I was expecting.It doesn't get much better than that!
Leanne Ruissen